We offer a safe, nonjudgmental place for you to come and share your feelings and concerns during what can be a confusing time for you. We have trained staff, many of whom have been in similar situations that you are facing, who will listen to you. By providing free and confidential resources, we will come alongside and support you.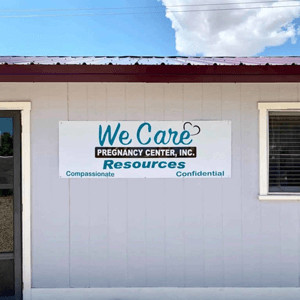 We Care Pregnancy is a nonprofit organization that provides free pregnancy testing and parenting classes with the opportunity to earn baby supplies.
Do you have questions concerning your options?
Do you know someone who is facing an unplanned pregnancy?
We are here to help! All services are free and confidential.
We are not a medical facility and we do not perform or make referrals for abortions. We Care Pregnancy Center reserves the right to refuse service at any time for any reason.